Janitorial Insurance in Meridian, ID
Comprehensive Janitorial Insurance for Custodial Professionals in Meridian to Ensure Growth and Security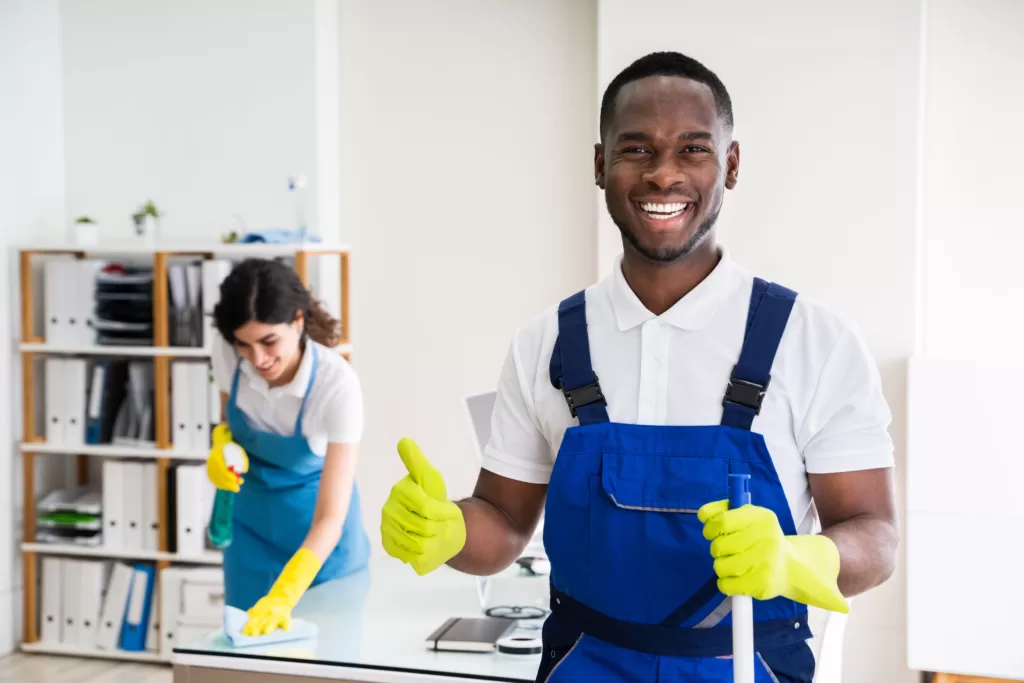 Welcome to The Wallace Insurance Agency's detailed guide on Janitorial Insurance. As pioneers in the insurance sector, our expertise extends to the nuanced needs of janitorial businesses. Understanding that every janitorial service, from small startups to large enterprises, has unique risks, we've developed this guide to help you fully understand janitorial insurance.
Why Janitorial Insurance Matters
Janitorial insurance isn't just another line item on your business expenses; it's a safeguard against unforeseen risks and liabilities inherent in the cleaning sector. From potential damages caused during cleaning to employee injuries, the liabilities are vast. At The Wallace Insurance Agency, we've seen firsthand the impact a single mishap can have on a business, both financially and reputationally. That's why we've tailored our offerings to ensure you're protected, no matter what the day brings.
Moreover, our commitment goes beyond just providing insurance. We're here to educate, guide, and ensure that our clients make informed decisions. By choosing The Wallace Insurance Agency, you're not just getting a policy, but a partner who understands the ins and outs of the janitorial industry.
Diving into Janitorial Insurance
At its core, janitorial insurance is designed to protect your business from potential liabilities. Whether it's a misplaced mop causing a slip or chemical solutions damaging a client's property, the risks are real. In recent years, there have been numerous reports of lawsuits stemming from accidents related to janitorial services, underscoring the importance of comprehensive coverage.
Beyond these anecdotal cases, statistics have shown that janitorial businesses without insurance face higher risks of financial loss, especially from litigation. Ensuring you have the right insurance not only gives peace of mind but is also a sound business decision.
Coverage Options: Tailored for Your Needs
The Wallace Insurance Agency prides itself on offering a wide range of coverage options that can be customized to fit the specific needs of each janitorial business. Some of the coverage options include:
Remember, each business is unique. Our agents are always ready to assist, ensuring you have the right mix of coverage for your specific needs.
Tips and Advice: Making the Right Choices
Navigating the world of janitorial insurance can be overwhelming. To assist you, we've compiled a list of tips to guide your decision-making process:
Incorporating these strategies will ensure you make informed decisions, aligning your insurance needs with your business growth.
FAQs: Answering Your Questions
Your Trusted Partner for Janitorial Insurance
At The Wallace Insurance Agency, our mission is to protect your business while building a lasting relationship. Recognizing the importance of janitorial insurance, we take a personalized approach, understanding the intricacies of each client's needs, ensuring robust and comprehensive coverage.
Contact the Wallace Insurance Agency Today
When it comes to janitorial insurance, don't settle. Choose an agency that genuinely understands your business and prioritizes your needs. With The Wallace Insurance Agency, you get more than just a policy; you get a dedicated partner. Let's navigate the complexities of insurance together. Contact us now and experience the difference.
Meridian's preferred insurance agency with the best value premiums.