Commercial Property Insurance in Meridian, ID
Comprehensive Coverage to Safeguard Your Property Against Unforeseen Events in Meridian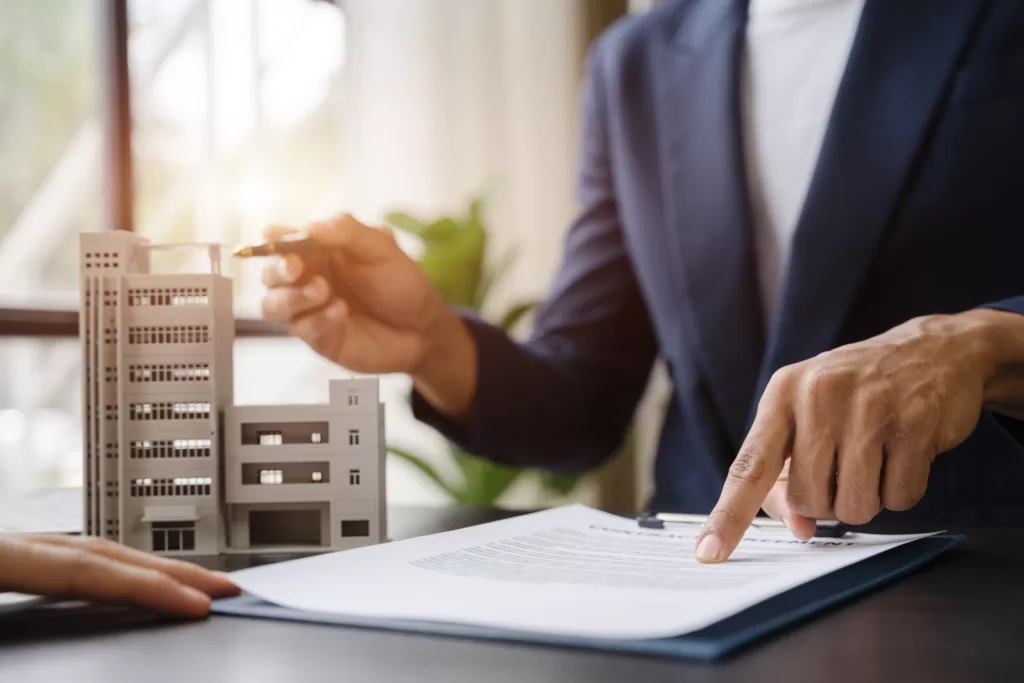 Commercial Property Insurance is a crucial coverage that shields your business property, encompassing buildings, equipment, inventory, and furniture, from an array of risks. With our expertise in Commercial Property Insurance and our unwavering commitment to the Meridian, ID community, we can offer you comprehensive insurance solutions tailored to meet your unique business needs.
Safeguarding Your Business Investments
Business property is a substantial investment that necessitates protection. Commercial Property Insurance offers numerous benefits by shielding your assets from potential financial losses resulting from liability claims, property damage, theft, natural disasters, and unforeseen events. Acquiring Commercial Property Insurance provides peace of mind, assuring you that your business operations and investments are shielded against unexpected circumstances that could disrupt your operations and erode your assets.
At The Wallace Insurance Agency, we emphasize the importance of Commercial Property Insurance in preserving the continuity and prosperity of your business. Our experienced team comprehends the unique risks faced by businesses and can customize a policy that caters to your specific requirements. We are dedicated to guiding you through the intricacies of insurance coverage, enabling you to protect your business assets effectively.
Comprehensive Insurance Coverage for Business Property
Commercial Property Insurance provides coverage for a broad range of business properties, including buildings, equipment, machinery, inventory, and furniture. It encompasses protection against perils such as fire, theft, vandalism, storms, explosions, and certain types of water damage.
Statistics indicate that businesses encounter various property-related risks. In a recent case study, a local restaurant experienced a fire that resulted in damage to the building, kitchen equipment, and inventory. Thanks to their comprehensive Commercial Property Insurance coverage, the restaurant owner received the necessary financial resources to repair the building, replace the damaged equipment, and restock the inventory, allowing them to swiftly resume their business operations.
Coverage Options: Tailored Insurance Solutions for Business Property
At The Wallace Insurance Agency, we offer a variety of Commercial Property Insurance coverage options designed to address the specific needs of your business. Our policies can be customized based on factors such as the type and size of your business, property value, location, and unique risks you may face. Some of the coverage options we provide include:
Our experienced agents will closely collaborate with you to evaluate your unique business needs and develop a tailored Commercial Property Insurance policy that offers comprehensive protection.
Tips and Advice: Navigating Commercial Property Insurance
Navigating the complexities of Commercial Property Insurance can be challenging, but with our expertise, we can simplify the process for you. Here are some practical tips to help you make informed decisions regarding your insurance coverage:
FAQs: Answering Your Questions
Your Trusted Partner for Commercial Property Insurance
At The Wallace Insurance Agency, we comprehend the unique needs and challenges faced by businesses in Meridian, ID. Our commitment is to provide comprehensive Commercial Property Insurance coverage that protects your business assets, ensures continuity in your operations, and upholds the prosperity of your business. With our expertise and tailored solutions, you can focus on growing your business, knowing that you have the necessary protection in place.
Contact The Wallace Insurance Agency Today!
Reach out to The Wallace Insurance Agency today to discuss your Commercial Property Insurance needs. Our dedicated team of professionals is ready to provide you with personalized solutions that safeguard your business assets and enable you to navigate the complexities of insurance coverage. Let us be your trusted partner in protecting your business and securing your future success.
Meridian's preferred insurance agency with the best value premiums.