Directors and Officers Insurance in Meridian, ID
Comprehensive Coverage for the Liability Risks Faced by Directors and Officers in Meridian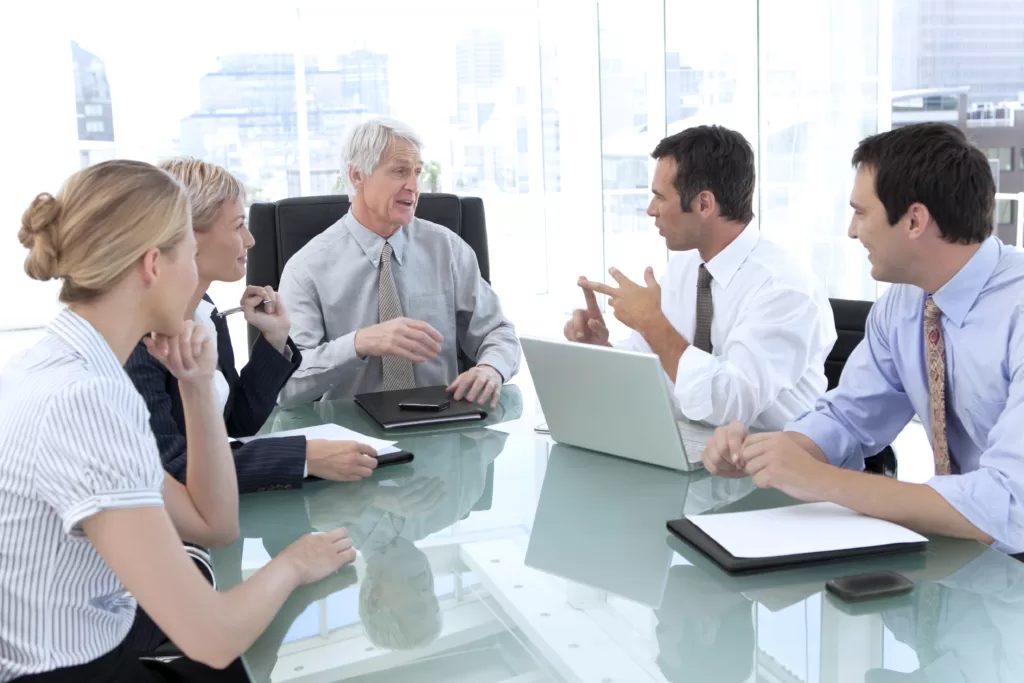 At The Wallace Insurance Agency, we understand the unique challenges that directors and officers of companies face in today's business landscape. Directors and Officers Insurance (D&O Insurance) is a critical coverage designed to protect the leaders of your organization from the financial and reputational risks associated with their positions. With our expertise in D&O Insurance and our commitment to serving the local business community in Meridian, ID, we can help you navigate the complexities of this essential coverage.
Safeguarding Your Leadership Team
Directors and officers play a crucial role in the success of any organization. However, their positions also expose them to potential legal liabilities and financial risks. D&O Insurance provides protection to these key individuals by covering defense costs, settlements, and judgments in the event of lawsuits or claims brought against them for alleged wrongful acts.
At The Wallace Insurance Agency, we emphasize the importance of D&O Insurance in safeguarding your leadership team. Our deep understanding of the risks faced by directors and officers allows us to provide tailored coverage that protects their personal assets and preserves the company's reputation. By partnering with us, you gain the peace of mind that comes with knowing your directors and officers are adequately protected.
Comprehensive Coverage for Directors and Officers
Directors and Officers Insurance provides coverage for a wide range of potential risks and liabilities. It protects your directors, officers, and even the company itself against claims related to mismanagement, breach of fiduciary duty, negligence, and other alleged wrongful acts. This coverage extends to defense costs, settlements, and judgments, ensuring that the personal assets of your leadership team are safeguarded.
Statistics show that lawsuits against directors and officers are on the rise. In a recent case study, a company faced a lawsuit alleging a breach of fiduciary duty by its directors and officers. The legal expenses and potential settlement threatened to bankrupt the company and tarnish its reputation. Fortunately, their comprehensive D&O Insurance coverage stepped in, providing the financial support needed to mount a strong defense and ultimately reach a favorable resolution.
Coverage Options: Tailored Solutions for Your Leadership Team
At The Wallace Insurance Agency, we offer a range of D&O Insurance coverage options to meet the unique needs of your organization and its leadership team. Our policies can be customized based on factors such as the size of your company, industry-specific risks, and the composition of your board. Some of the coverage options we provide include:
Our experienced agents will work closely with you to assess your specific needs and develop a tailored D&O Insurance policy that provides comprehensive protection for your leadership team and organization.
Tips and Advice: Navigating Directors and Officers Insurance
Navigating the complexities of D&O Insurance can be challenging, but with our expertise, we can guide you through the process. Here are some practical tips to help you make informed decisions regarding D&O Insurance:
FAQs: Answering Your Questions
Your Trusted Partner for Directors and Officers Insurance
At The Wallace Insurance Agency, we recognize the critical role that directors and officers play in the success of your organization. Our commitment is to provide comprehensive D&O Insurance coverage that protects your leadership team, their personal assets, and your company's reputation. With our expertise and tailored solutions, you can focus on driving your organization forward with confidence, knowing that you have the necessary protection in place.
Contact The Wallace Insurance Agency Today!
Don't leave your directors and officers exposed to potential risks and liabilities. Contact The Wallace Insurance Agency today to discuss your D&O Insurance needs. Our dedicated team of professionals is ready to provide you with personalized solutions that protect your leadership team and your organization. Let us be your trusted partner in safeguarding your most valuable assets.
Meridian's preferred insurance agency with the best value premiums.